Prove your valor and might in the Arena by either facing other mighty warriors on your own or team up with fellow warriors for team based PVP action.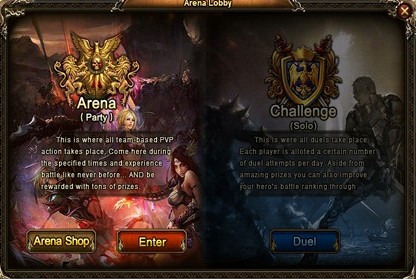 Duel (Solo)
1. With your troops by your side, challenge individual players in the Arena.
2. You may challenge up to 20 times per day.
3. The top ranked Duel players are rewarded with large amounts of gold each day.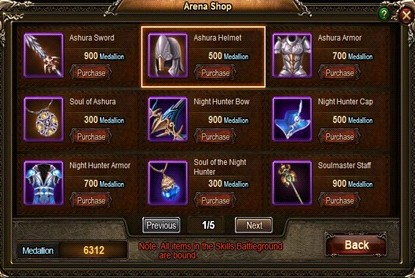 Arena (Party) 1. The Arena is available daily from 13:00 to 14:00.
2. You may team up with other players to challenge players without the use of any troops. Only teams of three players can compete in the Arena.
3. Honor and Insignia can be obtained from the Arena, which may be exchanged for Arena equipment, found in the Arena Shop.