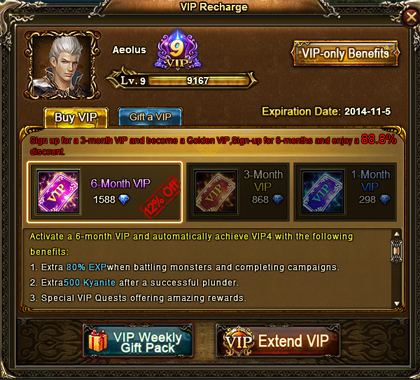 Wartune's VIP system offers a variety of benefits and bonuses.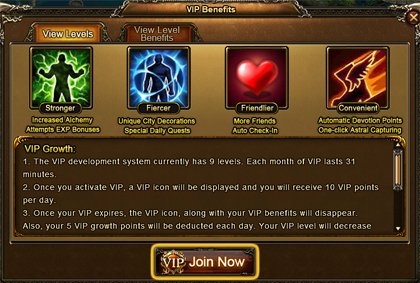 1. Unique city appearance.
2. Special quests available only to VIP players.
3. Special Bonuses.
4. Automatic Check-in.
5. Increased friend list capacity.
6. Shop discounts.
7. Bonus experience.
8. Bonus Kyanite when plundering surrounding cities.
9. Additional Forge Gold attempts.
10. Additional Daru Alchemy attempts.
11. One-click Astro Capture.
12. VIP Wheel – Use VIP coins in order to receive rewards in the VIP Wheel of Fortune.